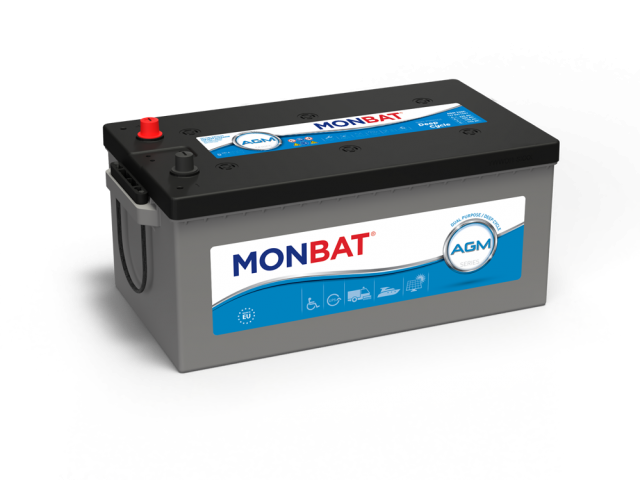 MONBAT AGM DEEP CYCLE series features advanced AGM technology with absorbed electrolyte. It is specially designed for reliable electrical storage solutions for renewable energy applications.
MAIN BENEFITS
100% non-spillable battery
Perfect for indoor use
Absolutely maintenance free, no topping up required
Very low self-discharge granting longer shelf life
Up to 500 cycles at 50% DOD
Up to 1000 cycles (PVES applications)
Extremely long service life
High reliability and safe handling
MONBAT SEMI TRACTION series is specially designed for applications requiring a permanent and long lasting supply electrical energy
Suitable for dual usage: power supply and starting power
More than 400 cycles at 50% DOD
More than 800 cycles (PVES applications)
High resistance to deep and repeated discharge cycles
Available in SMF version
Economical and reliable option
MONBAT DEEP CYCLE series is specially designed for powering electrical equipment for longer periods of time with increased ability of deep discharge cycles.
Main Benefits
Perfect option for applications demanding extremely high resistance to deep and repeated discharge cycles
Up to 400 cycles at 50% DOD (for 12V batteries)
Up to 900 cycles at 50% DOD (for 6V and 8V)
Up to 2000 cycles (PVES applications)
Very wide choice of capacities for any type of application